Welcome the Modern Data Stack for eCommerce
with Insights-As-A-Service
Fueled helps online sellers harness customer data. Our new Insights offering lets brands use this data to make better decisions and create better strategies.
What Is Insights-As-A-Service?
If your online store makes between $5M and $100M yearly, you face complicated decisions. You've outgrown basic analytics tools, but hiring a data team seems impossible. Our solution fills this gap.
"Insights-as-a-Service" is more than charts and graphs. We clarify your challenges, turn questions into insights, and leverage data to boost marketing, operations, and finance. We're your on-demand data expert.
Why Fueled Insights?
Own Your Data

Brands should own their own data. We remove silos and provide a single data source.

Transparent Analytics

Stop relying on "trust me bro"™ technologies. Like in math class, we show our work.

No More Spreadsheets

We replace time-consuming spreadsheets with on-demand insights.

Quick Start and Instant Value

We accelerate your start-up process. We can achieve 90% readiness on Day #1.

Better Marketing in Week #1

We provide actionable insights and data-powered tools for marketing and ads.

Unified Data Across Teams

Our tech integrates data across platforms, enabling faster decisions for all teams, regardless of tools used.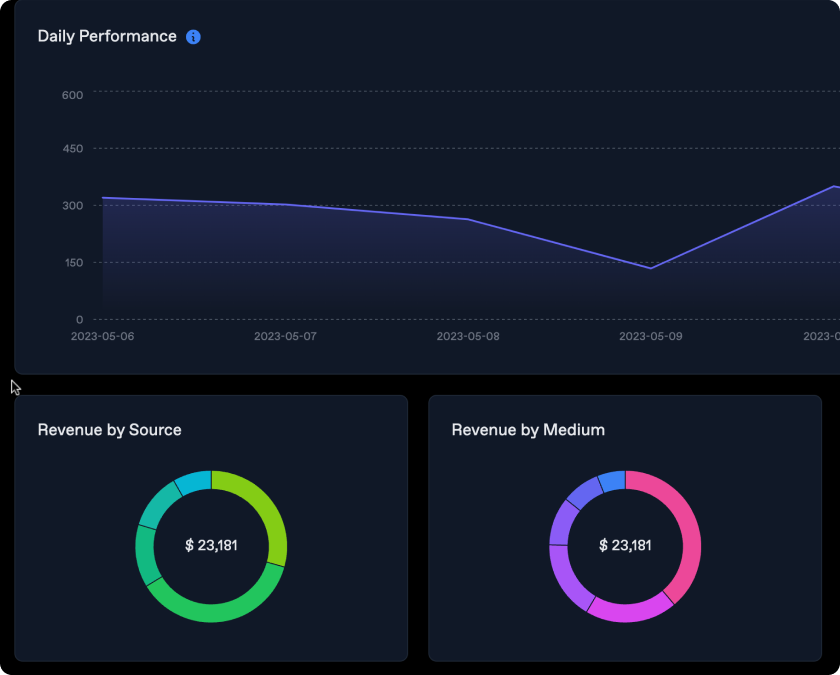 Our Services
Custom Dashboards
Designed for your team's needs.
Predictive Modeling
We offer future predictions using smart models.
Data Activation
Leverage tools like Hightouch, BlueShift, and Census to activate your data for better campaigns.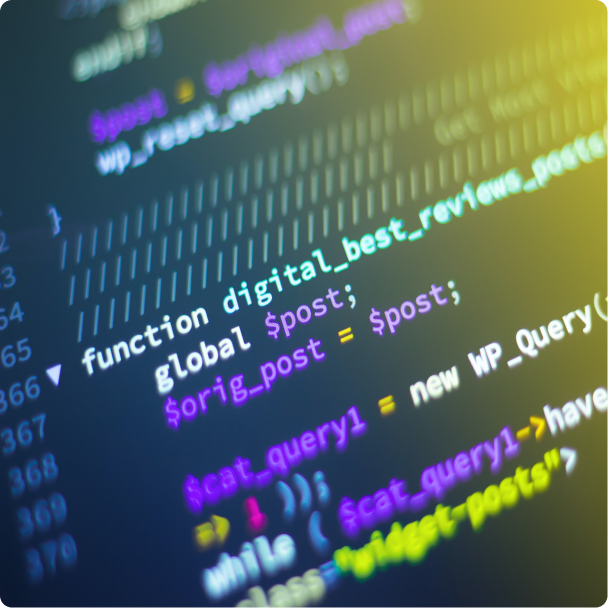 First Open-Source Analytics for eCommerce
The $5.7 trillion/year eCommerce industry lacks dedicated open-source analytics. We're addressing this with transparency and collaboration. Our customers enjoy open-source efficiencies.
Pricing
Starting at $500/month
Our pricing model is based upon data volume for us to manage and time spent collaborating with us. We manage your data and offer a monthly half-day session.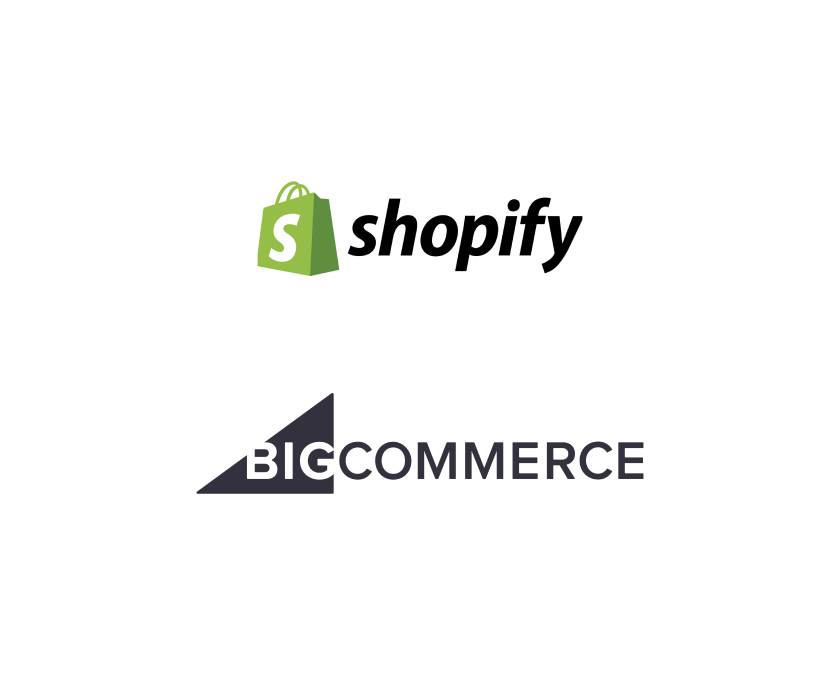 Getting Started
1. Install our Shopify or BigCommerce app.
2. Sync your data into your owned, managed warehouse.
3. Instantly access powerful reports.
4. Collaborate on custom reports and receive answers.
Ready to take back the value of your first-party data?
Get started with Fueled today.
•

Launch world-class 1st-party data strategies and tactics in 20% of the time required to implement conventional CDPs.

•

Understand what really matters for your customers.

•

Build customer experiences that delight your audience.

•

Find efficiencies in your marketing and operational practice.
Get Started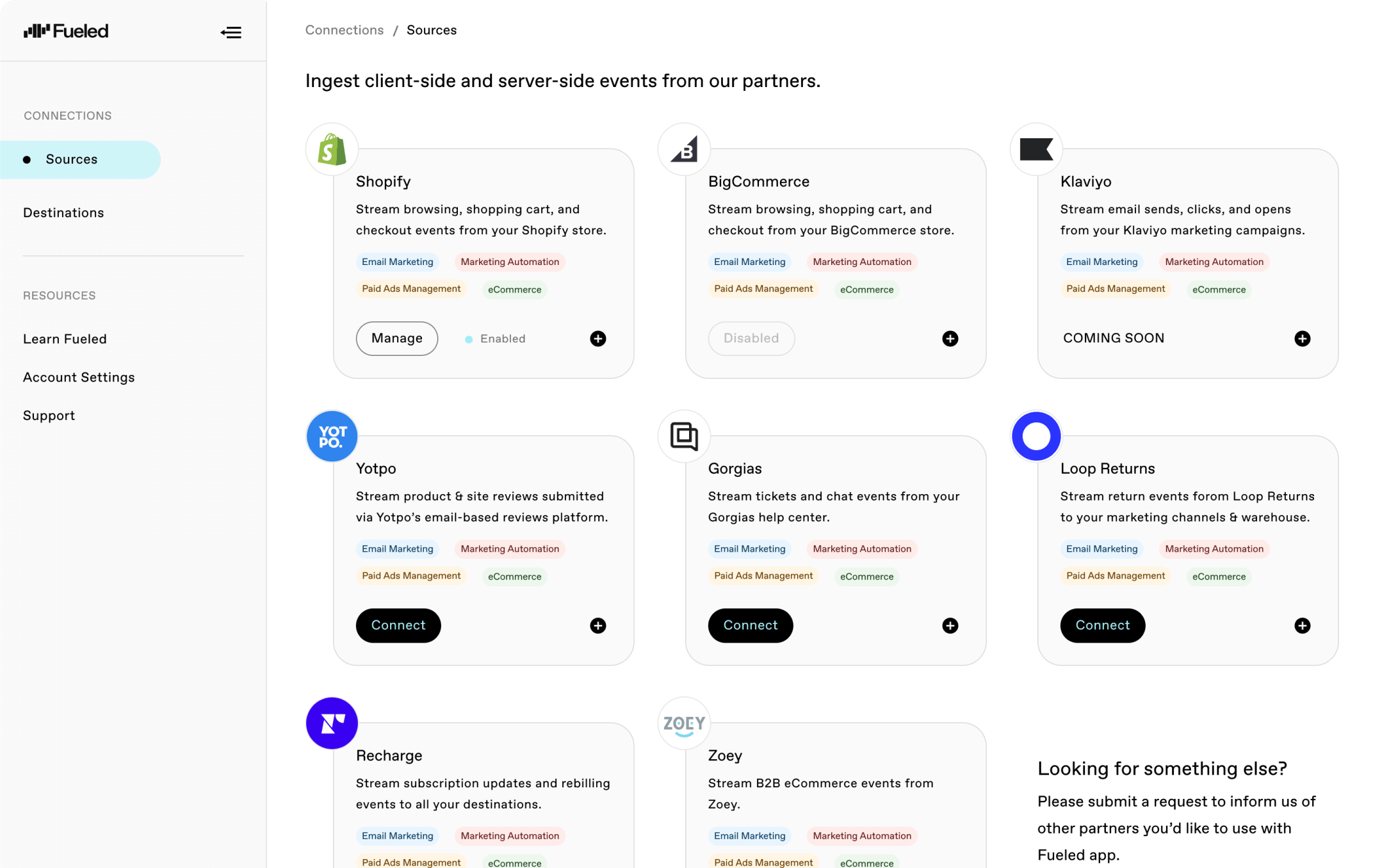 Want product news and updates?
Sign up for our newsletter to stay up to date.