Use cases
Unlock new insights & tactics
with Fueled
Do these problems sound familiar?
We have a dozen apps for tracking sales — they all give me conflicting reports.

Our ads costs are skyrocketing. We can't target the right customers.

Google Analytics is missing data.

We lack a singular view of our customer journeys and funnels.

We're stuck building email campaigns manually from spreadsheets.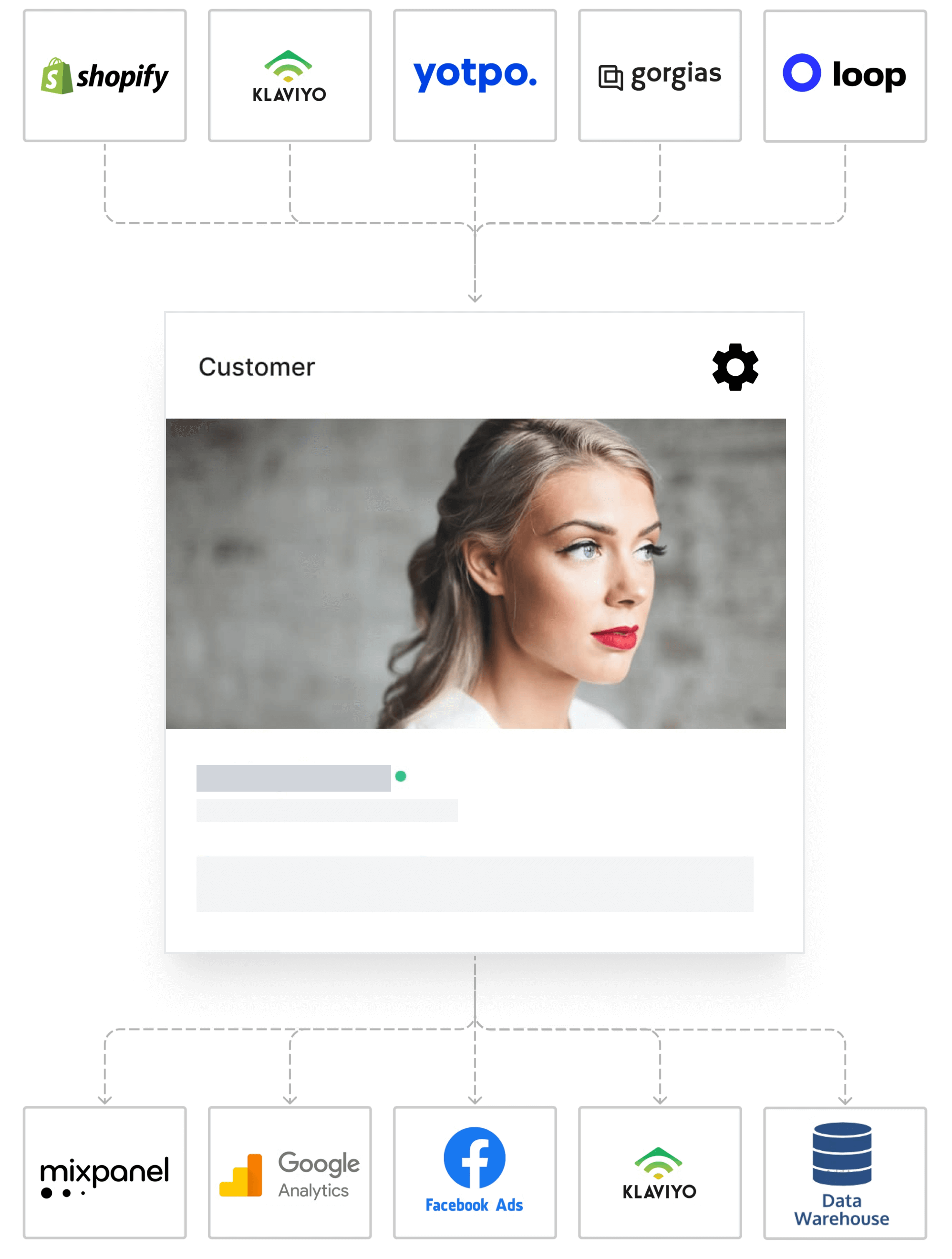 Operationalize 1st-Party Data
Capture and organize 1st-party data to drive revenue and improve operational efficiency.
With integrated data, you can build stronger customer support experiences, craft more effective product offers, and even decrease product returns. Build smarter business practices on top of better data.
Personalize Engagement
Leverage 1st-party data to build new and compelling experiences for your customers.
Customers get bored with generic content. Personalize email automations, product recommendations, and digital experiences based upon their history interacting with your brand.
Unlock Customer Journeys
Unlock powerful customer journey analytics reporting with the most robust 1st-party data on the market.
Our customers report that they collect up to 75% more attribution and event data after switching to Fueled. Leverage this data with Mixpanel or Amplitude to truly understand your shoppers.
Connect Your eCommerce Tech Stack
Connect your tools and open the door to new marketing strategies and tactics.
Fueled connects dozens of sales and marketing applications that previously lacked integrations. Swap out campaign tools more quickly with streamlined, plug-and-play data pipelines.
Unify Attribution Tracking
Unify your customer acquisition models in one place.
Fueled provides you with confidence that you are tracking the most complete set of attribution events available. Leverage Fueled data to power multi-touch attribution models.
Power Headless Attribution
Prepare for the future of headless eCommerce with our server-side integrations.
Fueled integrates with headless Shopify and BigCommerce sites. Commercetools and Salesforce headless solutions coming soon!
Ready to take back the value of your first-party data?
Get started with Fueled today.
•

Launch world-class 1st-party data strategies and tactics in 20% of the time required to implement conventional CDPs.

•

Understand what really matters for your customers.

•

Build customer experiences that delight your audience.

•

Find efficiencies in your marketing and operational practice.
Get Started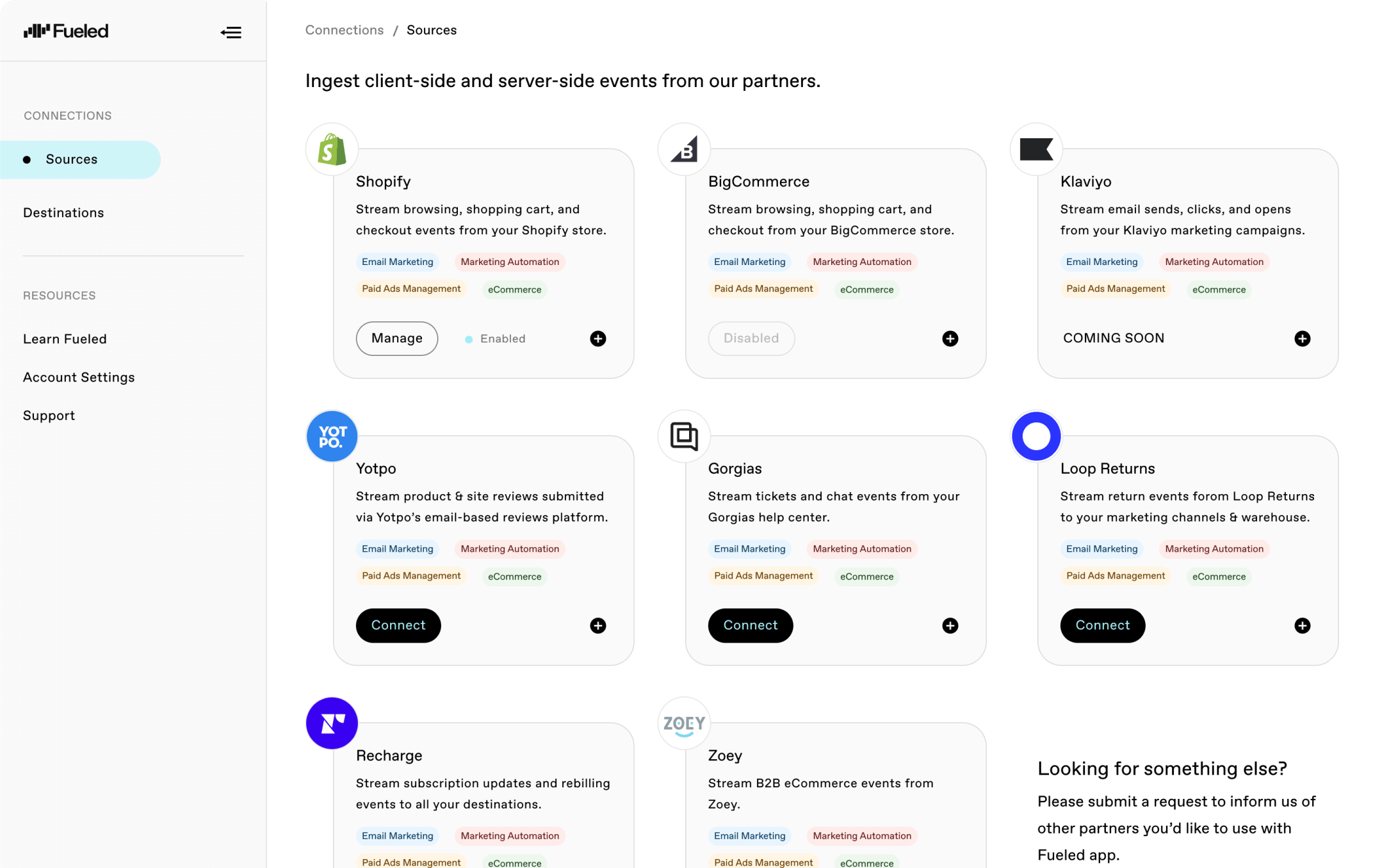 Want product news and updates?
Sign up for our newsletter to stay up to date.