Technology PARTNERSHIPS
Integrate with Fueled to
extend the power of your SaaS platform
Open the door to incredible 1st-party data integrations across dozens of eCommerce and marketing tools.
Why Integrate with Fueled?
Writing your own integrations into every eCommerce and marketing tool that your customers use is expensive and time-consuming. It requires deep expertise into how those platforms structure their data and customer events.
We remove this friction. Integrate your application into Fueled once, and we handle the rest, ensuring that your application is interoperable and that it follows an event specification that's consistent across platforms.
Be first when new SaaS platforms launch. Be confident that your customers will never have to choose between your app and another because of missing integrations.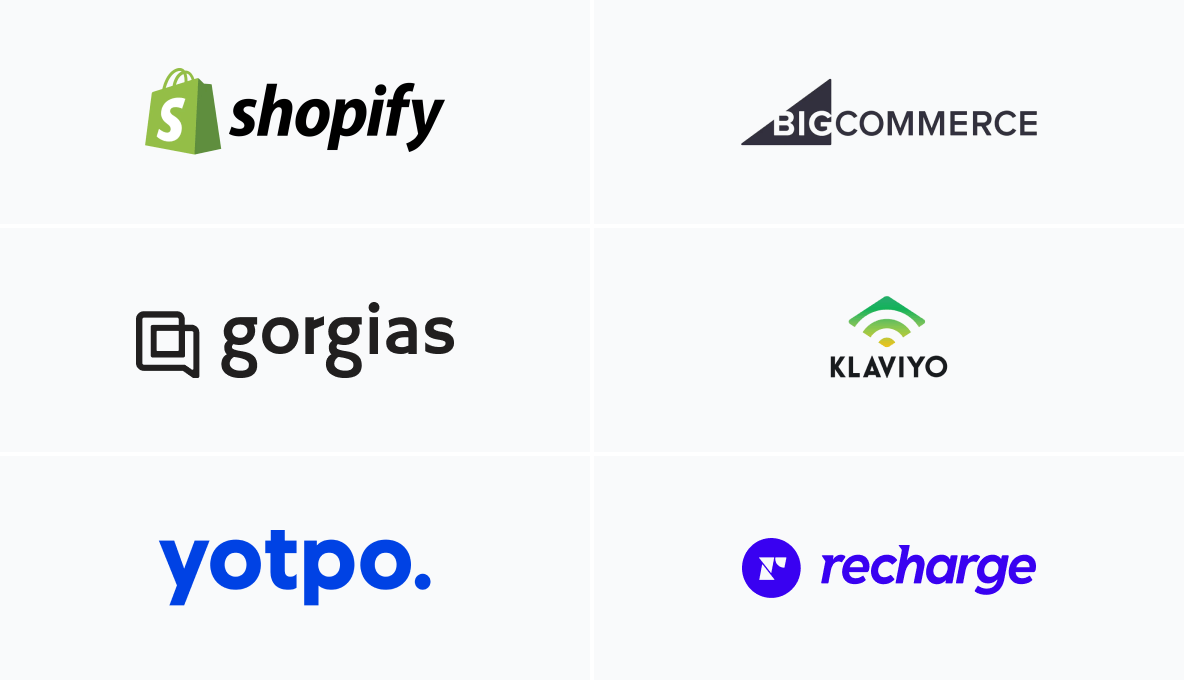 Become a technology partner
Ready to take back the value of your first-party data?
Get started with Fueled today.
•

Launch world-class 1st-party data strategies and tactics in 20% of the time required to implement conventional CDPs.

•

Understand what really matters for your customers.

•

Build customer experiences that delight your audience.

•

Find efficiencies in your marketing and operational practice.
Get Started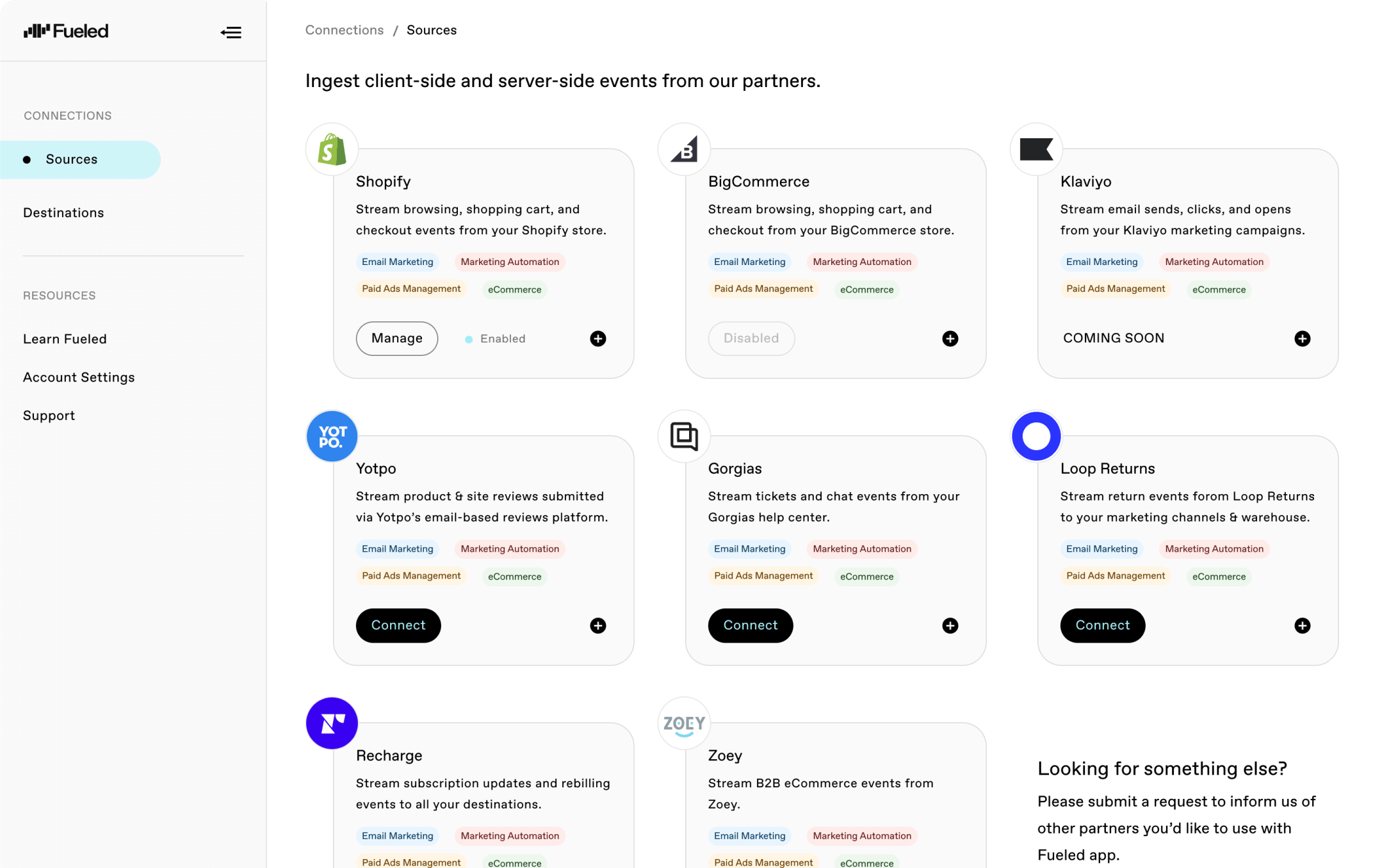 Want product news and updates?
Sign up for our newsletter to stay up to date.