Data Destination Integrations
Segment
Leverage Fueled as an out-of-the-box connector for all of your eCommerce-related platforms into Segment CDP.
Segment is an enterprise-grade customer data platform with hundreds of integrations. Used Fueled to push mission-critical attribuition and conversion data from your eCommerce stack into Segment in real time.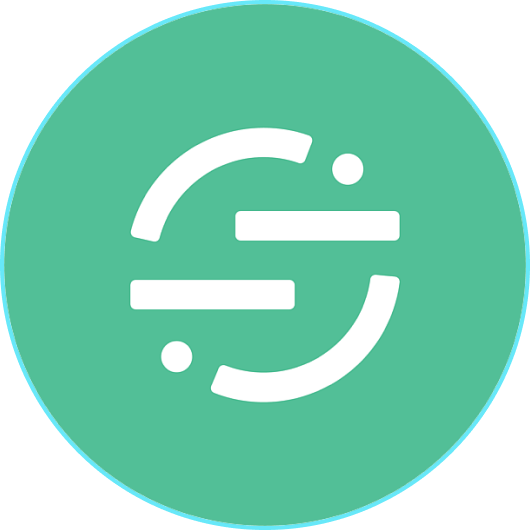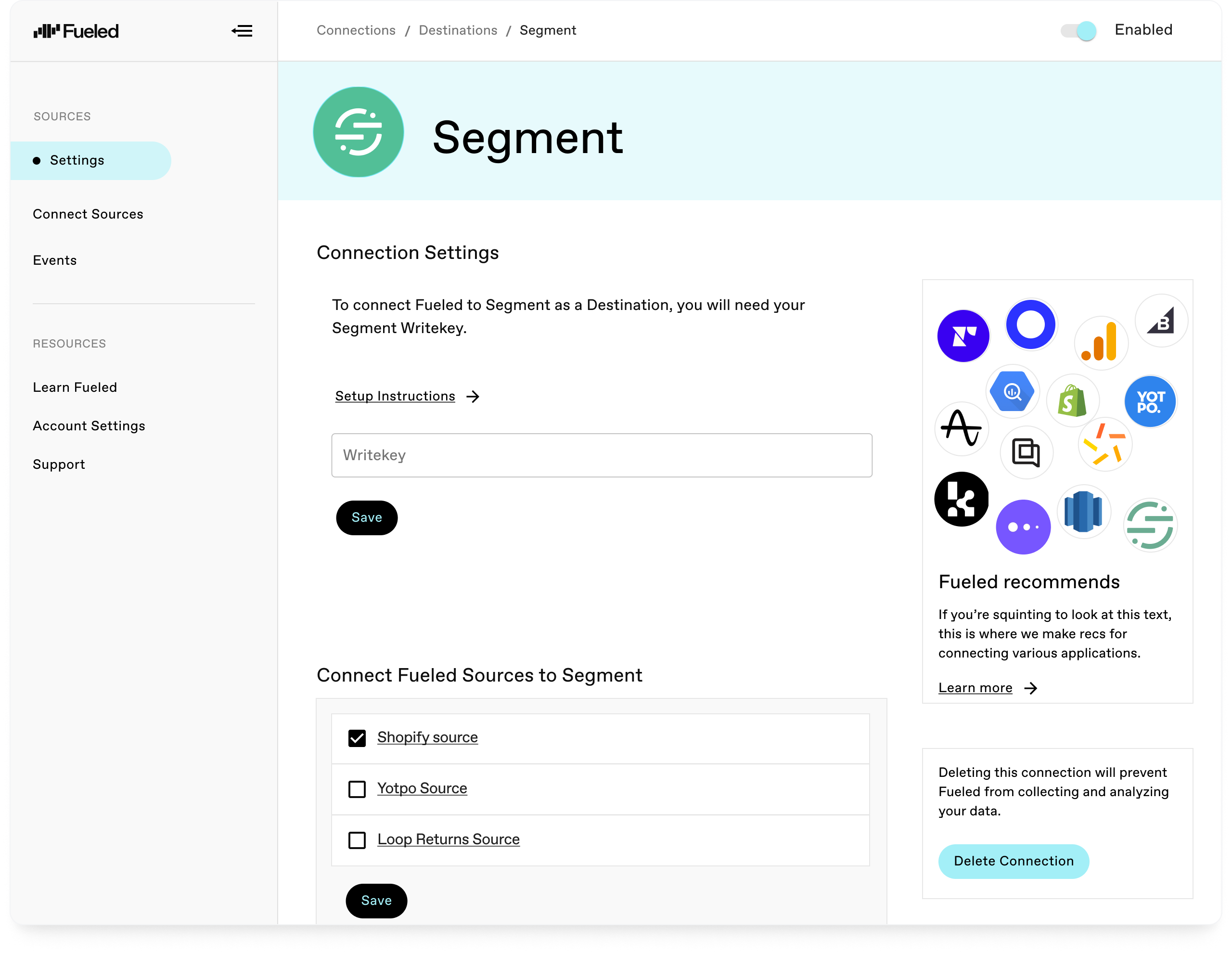 Integrates with the following sources:
•

Shopify

•

BigCommerce

•

Klaviyo

•

Yotpo

•

Loop Returns

•

ReCharge Payments
Technical Documentation
Setup documentation
Fueled's concierge onboarding team can get you up and running with our Segment integration within one business day. To learn more about our onboarding process, visit our documentation center.
Learn more →
Event definitions
Stream eCommerce and marketing event data into Segment, base upon Fueled's robust event definitions.
Learn more →